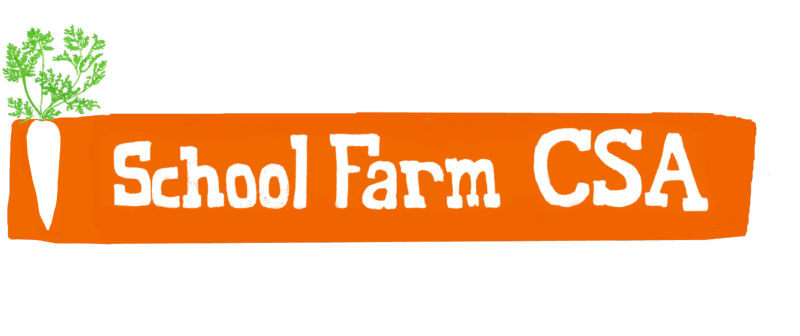 About the Farm
School Farm is a Community Supported Agriculture (CSA) membership scheme that aims to provide Totnes, Dartington and the wider community with access to high quality, ecological and local food. Members of the commit to buying a share of the farm's harvest and in return the farm aims to provide a full box of vegetables for members from July through to December each year. This approach allows the farm to invest ahead knowing that is has the support to continue and that the produce will all be eaten as it can grow to meet the demand.
---
All of our produce is grown on site, using 'no dig' & 'min till' organic growing techniques.
---
School Farm also run volunteer days, events and courses. You can both meet and work alongside those producing the food, so you can experience the beautiful and varied ecological site that has been created here.
---
Get Involved
If you're interested in volunteering come and join us, get your hands dirty, socialise, learn about growing, and support your local community farm! For more information please contact: info@schoolfarmcsa.org.uk If you are interested in becoming a member, click the link here
Name
School Farm CSA
Address
School Farm CSA, Old School Farm, Dartington Estate, Totnes, Devon, TQ9 6EB
Email
info@schoolfarmcsa.org.uk
Website
Audio
Listen to a podcast with the School Farm team by clicking play below
---